Many hands make work go fast. This page is dedicated to the team behind the festival. Read their profiles, get inspired and get a ticket.
Lumia Huhdanpää
Hi, I'm Lumia and I am the "project manager" for the festival for the lack of a better word. I make sure we keep in line with permaculture ethics while planning the event as well as making sure we keep the momentum and things keep moving in the right direction. I'm also trying my best to keep the plans in budget :D

I wanted to participate in the event because it's important. It's important to the community to have a permafestival in Finland after 6 years, share knowledge and meet each other again. It's also important as a way to make permaculture more known in Finland, Nordics and Baltics. And it's especially important to have a place where people can inspire each other to act, create, share and teach about how we can do our best to create a more sustainable future.
The team's aim for the festival is to have an open, co-created, ethical, educational and fun festival. Welcome!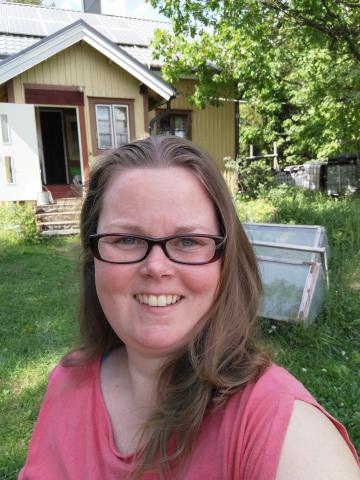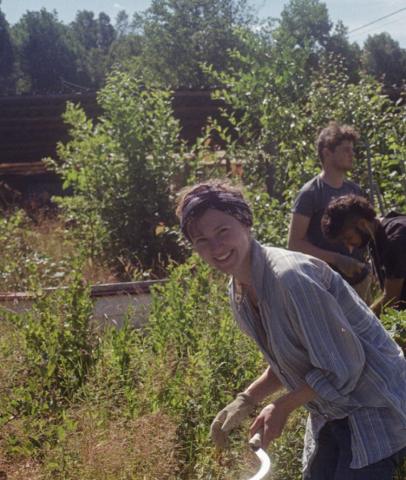 Aleksandra
There is probably no better place to live for me than somewhere between a pile of compost, a mild climate forest and high mountains. I'm Aleksandra, but people call me Sasha and I grew up in Polish cities. 
Currently, I let myself be surprised by my life decisions all the time and live on the Charlottendals Gård, an eco-farm in Sweden, where I experiment with compost, construct bricollage objects out of "rubbish" and try to instill the idea of sociocracy in the community with which I share my life - doing it all as a break from PhD in Organization Anthropology. I am also part of the team organizing the festival, helping with general management tasks and sometimes throwing in some sensible ideas. 
Permaculture is for me an everyday inspiration and attempt to make the Planet a healthier and more just place. I believe that we can all be more connected and more aware of the wonders the world is constantly revailing. And I always wanted to go to Finland! Festival is absolutely the best occasion to do it.
Noora Eklund
Nice to meet you, I'm Noora Eklund, a nutrition coach and a vegan chef from Finland, currently finishing my studies in Global Nutrition and Health in Denmark.
I've been working and traveling in different countries for the past 6 years and I'm passionate about creating beautiful plant-based dishes, organizing community events, and sharing my knowledge on how to eat as sustainably as we can, whilst still enjoying what we're eating. 🧚🏼‍♀️
As a part of the permaculture team, I'm working to make communications coherent and clear so things don't get lost in translation. I'll also be hosting a lecture on sustainable nutrition in August, but if you have any questions before that, you can find me at @rajaton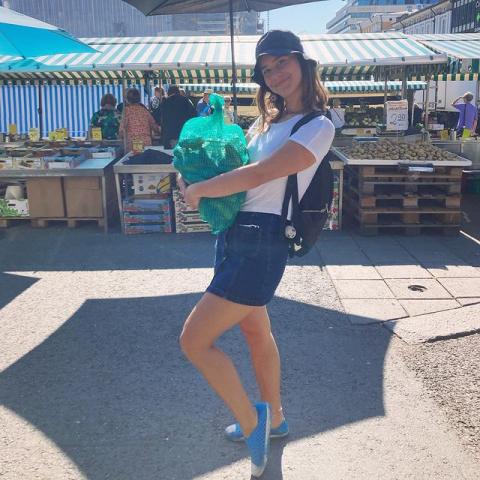 Dominik Jais
Hi, I'm Dominik, most call me Nik. I'm the lead of the program team and also the chair of the board of the Finnish permaculture association. Together with my team I hope to contribute to and co-create a marvelous permaculture festival program full of lectures and workshops for adults and kids. And of course there will be a party!
For me permaculture is a key element in tackling climate change. Imagine people growing their own food, meeting with friends in their gardens, making sure that abundance is distributed fairly. It would be a revolution dressed up as gardening. 
Sampsa Kiianmaa
I'm usually called Sampsa and I'm volunteering to get the word out to social media about the #Nordicpermaculture festival. And I love composts. I think it's because they remind us how those who are disregarded as waste and dead weight by the current social system, are actually the ticking heart of life and with whose help the system is reborn over and over again.
I have been practicing permaculture in various projects from community organising, a CSA food cooperative and a green care project to several community allotments, I even studied it for a while in University. 
But what I haven't done is to get to know other permaculture enthusiasts in Finland and Norden. It's all about the community, isn't it?  And that's the main reason I hopped on this festival wagon; to make new friends. I hope to see many of you in Kurjen ecovillage! In the meanwhile you can find me in instagram as @sampsahanse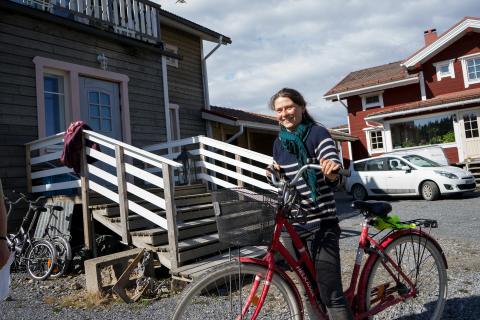 Elisabeth
Curious to discover people, communities and project leaders who are trying to build a fairer world with more solidarity, I joined the European Solidarity Corps to live in Kurkjen Tila in Finland. And is there a better way than the permaculture festival to experience moments of sharing, mutual aid and discovering the nature and her wealth? So now, I'm in the team that tries to organise the best nordic festival this year. For that, together with Laura, another volunteer, I will coordinate the volunteer team during the 4 days. In fact, we will be the ants who realize the small tasks, but fundamental tasks to make a happy festival happen.
I would like to contribute to building a better world, a fairer world, for biodiversity, and humanity. To me, social justice and environmental justice are deeply connected. So, permaculture is a good way for that. Be respectful to nature, to others, to the nation. We have the keys to propose a change, it's up to us!
Maggie Salomonsson
Hi. My name is Maggie. I'm an expat from the U.S. and have been living in Northern Europe for around 15 years now. My journey with Permaculture has been a long one. I have collected a lot of information and literature about it for several years because I believe there is a safer, more environmentally friendly way of farming and gardening. I hope to be putting it more into practice on the farm I share with my partner.
I am also interested in gardening, vermiculture, creating art using items from our recycling bins as well as many other crafts.
I'm really looking forward to the festival. I am a member of the festival Core and Program teams and I am responsible for the Children's program. I will be teaching children about worms, worm farms and making art with recycled materials. The location where The Nordic Permaculture Festival 2022 is being held is beautiful and peaceful. I hope to see you there!